No commission. Better occupancy.
Win-win.
HotelCard is a subscription-based booking platform in Switzerland founded in 2009. Unlike other online travel agencies, HotelCard does not charge any commission or fee from its hotel partners. Hotels use HotelCard to fill their empty rooms, offering exclusive discounts to its paying members.
Better occupancy rates during off-peak times
The aim of HotelCard is to improve the occupancy rate of participating hotels during off-peak periods. As a hotel you may offer your vacancies on HotelCard.com to paying HotelCard members at a discount of either 10%, 30% or 50%. These discounted rates are accessible to subscribers only and not displayed on any online search, hence your rate integrity is not affected.
No commission. No fees. Good income.
The service offered by HotelCard is completely free of charge for participating hotels as Hotelcards income comes exclusively from annual membership fees of end-customers. HotelCard members are well known for their above average spending on food and services and not the typical bargain hunters. The maximum stay with 30% or 50% discount is 3 nights, afterwards only 10% discount apply.
Full control over your distribution
HotelCard offers a state of the art user interface to hotels that makes management of inventory and bookings very easy. As a participating hotel you can choose yourself what discount levels to offer on what dates and you can apply limits or automated stop-sales that are based on your occupancy rate. We are fully integrated with Hotel Spider, YieldPlanet, Vertical Booking and Kognitiv, to name but a few.
Increase your revenue throughout the whole year
Members can stay a maximum of 3 nights in a row with 50% or 30% discount, after that only 10% applies. You decide on which days you offer how much discount. Your rates are exclusively available to HotelCard members and do not appear in any online search.
Connectivity to channel managers
We are connected with more than 50 channel managers. This minimises the time you spend on managing prices, availabilities and discounts. Thanks to the stop-sales function, you do not take any risks. With the help of an internal yielding function, you can even automate the discounts depending on the occupancy of your hotel.
Hotel Spider
Hotel Spider's channel manager allows hotels to manage multiple OTA's via one central screen resulting in less overbookings and administration. It provides one point of entry for rates & availabilities, rules and booking portal.
Vertical Booking
The Vertical Booking Synchro CHANNEL MANAGER is a 2-way channel manager but with a very complete and flexible data structure. In addition, it has the characteristics of an advanced switch system.
Kognitiv
Kognitiv Hotel Manager is the central interface for all sales-related operations. At the heart of these services is the ability to centrally manage all hotel-related data. The Hotel Manager synchronizes inventory across all connected channels in real time to increase sales volume.
YieldPlanet
YieldPlanet provides a single point of control for all distribution channels, easily synchronized with own PMS. Channel Manager offers revenue management functions that help hoteliers to make informed decisions to drive profits.
Siteminder
The Channel Manager by SiteMinder provides incomparable reach and visibility online by connecting to more hotel distribution channels in less time with pooled inventory. It showcases hotels on all top-performing channels.
Bocco Group
Since 2005, Bocco Group has been advising Swiss hoteliers individually and personally in the area of online sales & online marketing and provides the necessary software and strategy. Bocco Group helps to develop a new strategy and to implement it individually. They also take care of the complete set-up, on-site training, support during implementation and optimise your online turnover in the process.
What other Hoteliers say about us
"Thanks to HotelCard we can generate extra bookings for dates with low occupancy rates, making both guests and ourselves happy."
Ruzica Dujmic
Resident Manager, TRAFO Hotel Baden
star_ratestar_ratestar_ratestar_ratestar_rate
Hotelcard AG
Operates the hotelcard.ch online marketplace
Markets partner hotels via the website and in newsletters, blogs, etc.
Finances itself exclusively via membership fees
Partner hotels
Offer vacant rooms to Hotelcard members
Are available during off-peak times – 30-50% discount, otherwise 10%
Receive direct bookings from Hotelcard members
Hotelcard members
Enjoy travelling in Switzerland or neighbouring regions
Benefit from unique offers and insider tips thanks to Hotelcard
Pay annual membership fees
Personal advice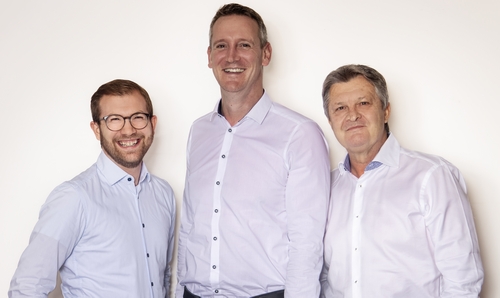 What we stand for
More travel for less money
card_travel
We demand no commissions or fees whatsoever from our partner hotels. This is why you offer our members exclusive price discounts. Our model is unique, transparent and honest.
Local travel & sustainability
eco
We stand for sustainable regional travel and consciously support local independent hotels.
Fascinating places & experiences
terrain
Whether untouched mountain valleys, culinary temples or hearty hospitality, we promote travel diversity, taking our members to places which would otherwise remain undiscovered.