How HotelCard works
With HotelCard you can stay in over 500 hotels in Switzerland and neighbouring countries with a up to 50% price advantage. Hotels offer their free capacities on hotelcard.ch and you as a HotelCard member get exclusive access to the most favourable room rates by far. In this way, the hotels increase their occupancy and cover their fixed costs even outside the high season.
Congratulations - you have good friends! :-)
We are very please to offer you a CHF 40 recommendation discount on your Hotelcard subscription. Benefit from this special offer, discover our wonderful hotels and get to explore new corners of Switzerland and surrounding regions. Think global and travel local!
Exclusive member benefits
Pick from 500 hotels with up to 50% real discount
Always the best hotel deal in Switzerland
Top boutique-, design- or wellness-hotels
Simple booking process without hidden cost. Only 1 card per room needed.
Inspiring travel tips for Switzerland
No provision for us, full price benefit for you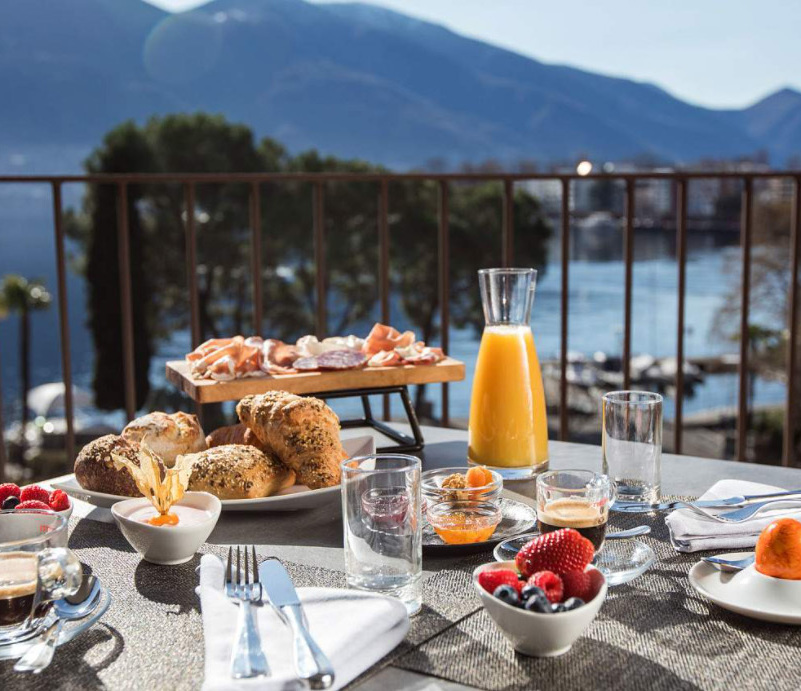 What our members say
Discover new places far away from mass tourism
"Since I own a HotelCard, we go on excursions much more often again and treat ourselves to the small luxury of an overnight stay in a hotel. Switzerland has so many exciting corners and with HotelCard, we are always discovering new destinations far away from mass tourism."

Sandra & Giuseppe
member since 2020
A great thing for hotels
"As a hotelier, I appreciate the model. Unlike other booking portals, HotelCard does not take commission on bookings. HotelCard members are welcome guests at our hotel and are a real asset, especially in the low season"

Very good newsletter - always eagerly awaited!
"HotelCard does a great job in communicating the great hotel offers. I always eagerly await the newsletter and read it with great pleasure. In these pandemic times, discovering all that Switzerland has to offer has become a real passion for me. I really appreciate the inspiration for special hotels and unique destinations from HotelCard."
Eric Haldimann
member since 2020
Win-win situation for all involved
"I would like to thank the whole HotelCard team for their great commitment. In the meantime, our children no longer live at home and we use the HotelCard offer very often for short holidays. A great thing and I think it really is a win-win situation for everyone. Thank you very much and have fun and success searching and finding nice partner hotels. See you in the next inspiring newsletter."
Siegmund Ksiazek-Stadtbäumer
member since 2011
Already saved over 2,000 CHF - it couldn't be better.
"We have been very satisfied with HotelCard for more than 3 years. We have been able to save over 2,000 CHF so far - it couldn't be better. We are really fans and have often recommended HotelCard to others."
Ruedi Kündig
member since 2017
Exclusive Special Offer
For 2 Years
CHF
133
instead of 173 CHF
For 3 Years
CHF
207
instead of 247 CHF
The membership will renew automatically for CHF 99.- per year, but can be cancelled any time.
Q&A's
Is HotelCard a subscription?
Yes, in contrast to other online booking portals, HotelCard is financed exclusively by its members. The annual membership fee is usually amortized after 1-2 nights, after that our members save for every stay
Can the membership be cancelled at any time?
Yes, the membership can be cancelled at any time up to 14 days before the end of the subscription, otherwise the membership is automatically renewed at CHF 99 per year. We will remind you by e-mail ahead of time about the upcoming automatic renewal of your subscription.
When can I start using HotelCard?
Directly after registration you will receive a confirmation e-mail and can start booking hotels at member-only conditions immediately. You will find the HotelCard in digital form in your user profile.
Can I book as often as I like at member-rates?
Yes, you may book as many hotel stays as you wish. Our hotels are looking forward to welcoming you! However, only a maximum of 3 consecutive nights per booking are possible with up to 50% discount. After that 10% discount applies (if available)
Do you have any questions?