Barrier-free travel made easy with Hotelcard!
Barrier-free travel made easy with Hotelcard!
At Hotelcard, we make it as easy and convenient as possible for our members. It is helpful to know what benefits our partner hotels have to offer. For example, numerous hotels belong to our network that offer well thought-out and individual solutions for people with disabilities.
Unfortunately, people with disabilities still encounter countless obstacles today that make smooth travel impossible. Our partner hotels with the "barrier-free" label offer our Hotelcard members a unique and, above all, barrier-free hotel stay.
Whether in a wheelchair, with sensory impairment or simply due to age-related limitations, breathtaking excursions are possible for everyone - we are passionate about this.
Here are just a few of the hundreds of excursion tips:
Discover our filter function "barrier-free" and embark on a barrier-free journey through multifaceted Switzerland with 30-50% discount!
Have fun with the Hotelcard!
Become a member now
HotelCard has been promoting the Swiss hotel industry for 10 years: While participating partner hotels increase their occupancy rates during off-peak periods, HotelCard members benefit from exclusive rates. Simple and original, a win-win model for everyone.
What our members say
Discover new places far away from mass tourism
"Since I own a HotelCard, we go on excursions much more often again and treat ourselves to the small luxury of an overnight stay in a hotel. Switzerland has so many exciting corners and with HotelCard, we are always discovering new destinations far away from mass tourism."

Sandra & Giuseppe
member since 2020
A great thing for hotels
"As a hotelier, I appreciate the model. Unlike other booking portals, HotelCard does not take commission on bookings. HotelCard members are welcome guests at our hotel and are a real asset, especially in the low season"

Very good newsletter - always eagerly awaited!
"HotelCard does a great job in communicating the great hotel offers. I always eagerly await the newsletter and read it with great pleasure. In these pandemic times, discovering all that Switzerland has to offer has become a real passion for me. I really appreciate the inspiration for special hotels and unique destinations from HotelCard."
Eric Haldimann
member since 2020
Win-win situation for all involved
"I would like to thank the whole HotelCard team for their great commitment. In the meantime, our children no longer live at home and we use the HotelCard offer very often for short holidays. A great thing and I think it really is a win-win situation for everyone. Thank you very much and have fun and success searching and finding nice partner hotels. See you in the next inspiring newsletter."
Siegmund Ksiazek-Stadtbäumer
member since 2011
Already saved over 2,000 CHF - it couldn't be better.
"We have been very satisfied with HotelCard for more than 3 years. We have been able to save over 2,000 CHF so far - it couldn't be better. We are really fans and have often recommended HotelCard to others."
Ruedi Kündig
member since 2017
Share your best HotelCard moments with us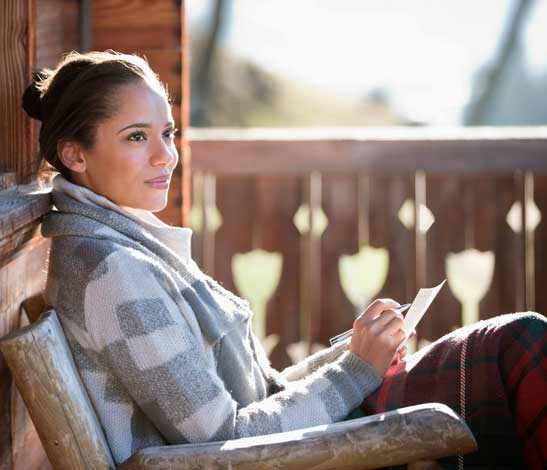 Share your experiences with our HotelCard community so that other members can benefit from your travel stories and experiences with HotelCard. Simply tag your posts on Instagram with hashtags #myhotelcard. We look forward to your contributions!